There's the standard, new mom baby advice: you will never be able to fully prepare for what life with a baby is like. Things will be hard. You will cry. The first 3 months are the hardest.
But I think the most important advice I keep in mind with every decision I make is this: Do what's best for you and your family. Formula feed or breastfeed? Cry it out or not? Forward-facing carseat or rear-facing? Yes there are countless debates over all of these choices; is there a right answer? Never. Do what's best for you, in your situation, for your child.
Mommy-guilt is a real thing, and we can drive ourselves crazy over whether our decisions are the "right" ones, what our neighbors or friends will think, or what the latest "expert" says. The bottom line is this--will it make your baby happy? Will it make you happy? Then do it.
What's your best advice for new moms or moms-to-be?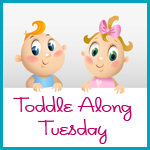 xoxo