I've already proclaimed my love for my camera on the How To Mommy's
Must Have Monday
, which is the obvious must-have for me. So instead of going on and on about that, I'll blather on about my other must-have: my iPhone.
Clearly it's E's must-have item, too.
This is going to sound ridiculous, and I'm the first to admit it, but I'm addicted to my phone. It's never far from my side, and I literally feel lost without it. From figuring out where I'm going when I'm adventuring in the city to being able to connect through email and Facebook wherever I am, my phone is my #1 must-have--YES, even beating out my precious dSLR. Honestly, I'm shocked that E even knows to pick up a phone and talk on it since she probably most often sees me playing on my phone rather than using it for its primary phone-talking purposes.
Caught in the act of iPhone-ing.
What's your must-have item??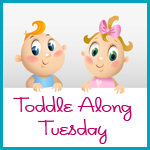 xoxo